MICHIGAN ACTION WEEKEND
with college republicans, young republicans & Women for Trump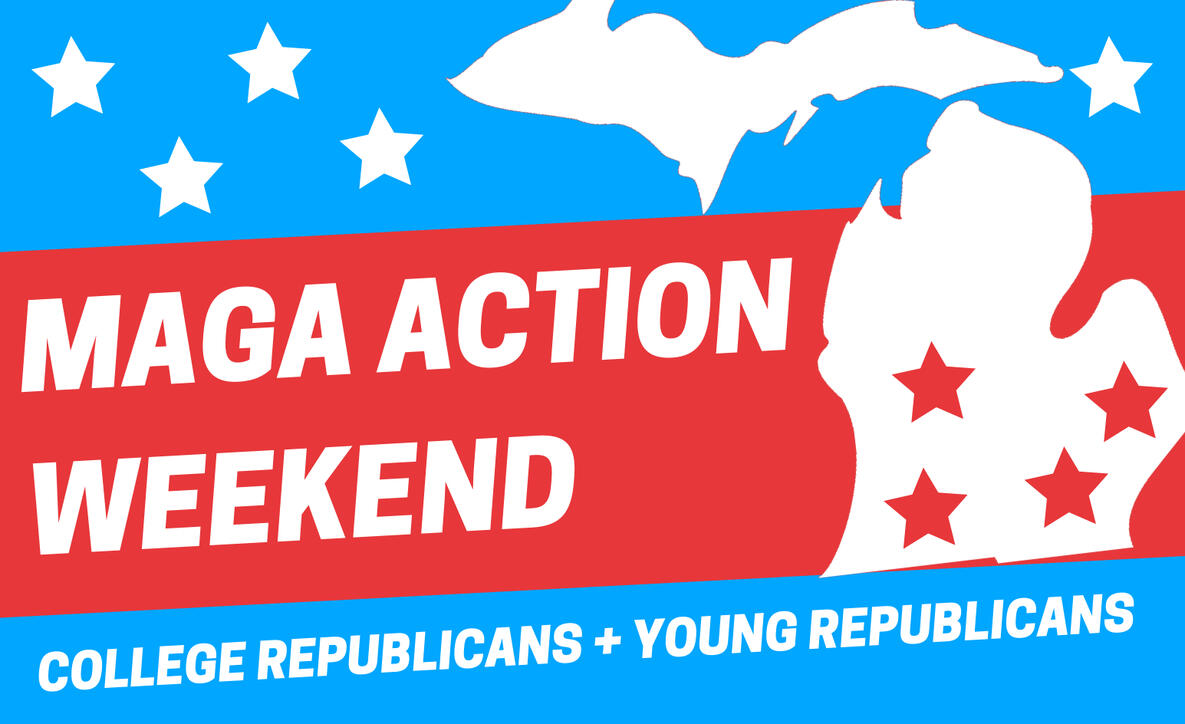 Join College Republicans from across the country for one final weekend of action-packed events! This is one event you will NOT want to miss!
Register now!
Space is limited and available on a first-come basis. Secure your spot today!
Here's the Details...
Friday October 30th 5:00pm - Saturday October 31st 7:00pm

Special Guests and VIP Access to Events

Complimentary Hotel Rooms Provided

Breakfast, Lunch, and Dinner Provided

Meet College Republicans and Young Republicans from across the Country!

Support President Trump, John James, and our rockstar 2020 GOP team!
ACTION SPOTS
choose 1 of our action-packed deployment cities! each location has similar schedules and events.
Region #1 - Oakland County
Region #2 - Macomb County
Region #3 - Kalamazoo
Region #4 - Grand Rapids
---
you're all set!
Thanks for registering! You'll recieve an email (3) days before the event with specific information. If you have any questions, please contact Paul Stephens at [email protected]
Paid for by the Michigan Republican Party and Michigan College Republicans